ImageSnap
This project drew on a wide range of skills, from UI design, to software development, to photography. After launch, revenue went up 3x and the site was featured by media outlets such as The Today Show, DIY Network, InStyle Magazine, Martha Stewart, Swiss Miss and others.
Homepage Design
Screenshots of the ImageSnap home page and tile designer page. I designed and built the UI in addition to the custom Ruby on Rails e–commerce system.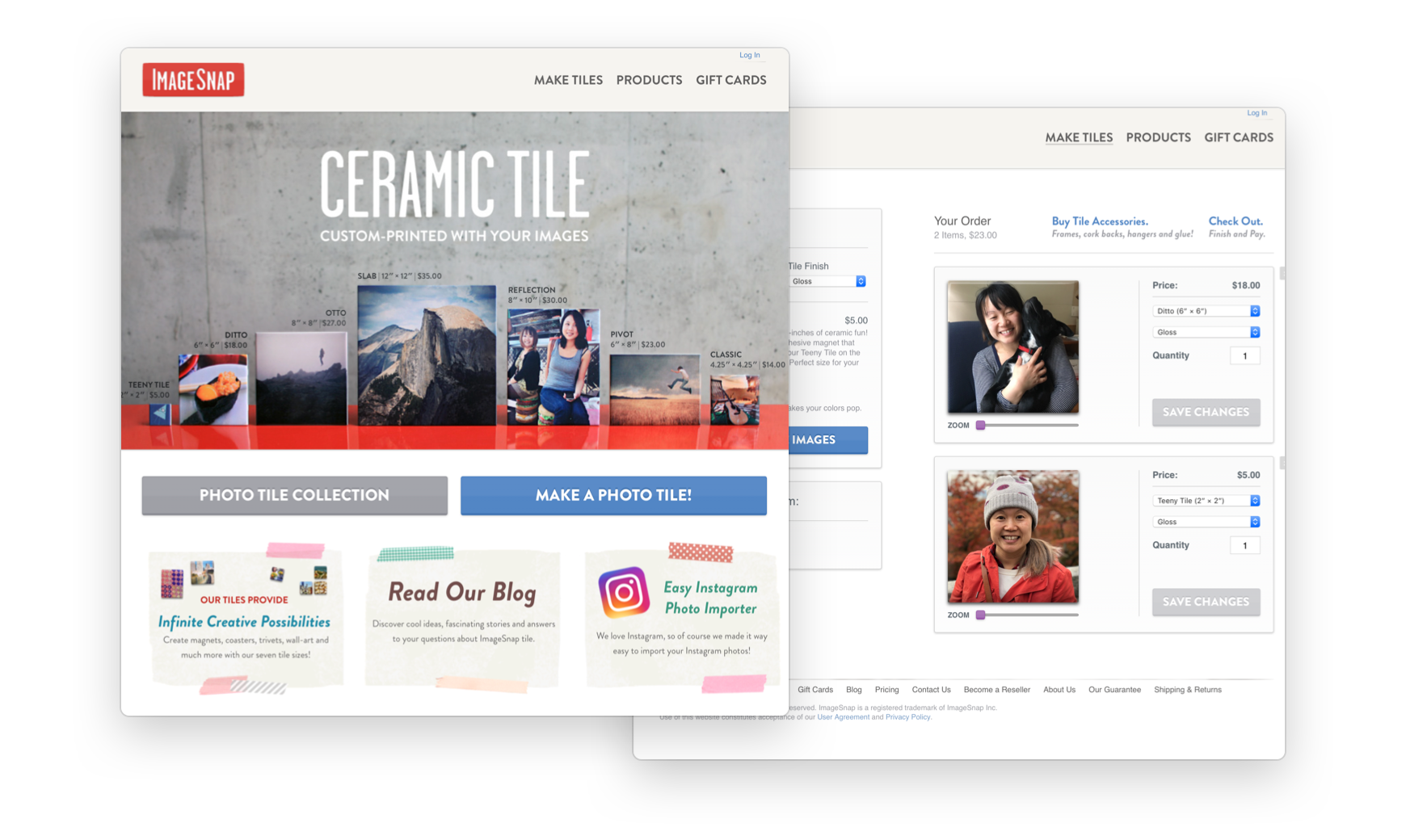 Product Photography
Beautiful product photos were important to the success of ImageSnap, so I dedicated a lot of time and attention to product photography.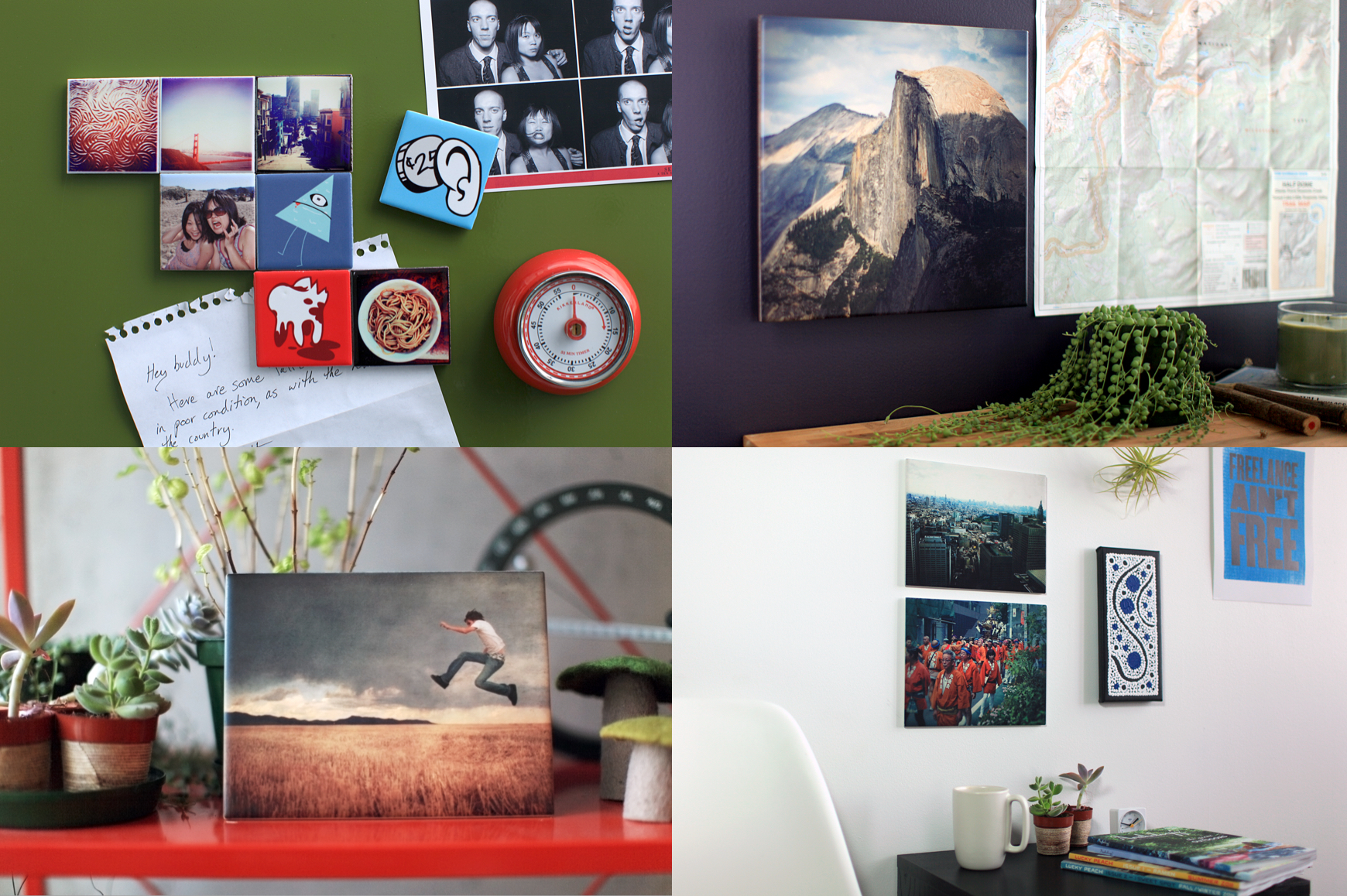 Interactive Cropper
I built an interactive cropping tool that provides a visual representation of what completed tiles would look like. The highlights and shadows that form the contour of the tile resize as you choose different tile sizes, subtly hinting at the scale of the finished product.

---