Echofon
On this small team I was responsible for UI design for our Mac, iOS and browser-extension products. I also did branding, product naming and Web development. Echofon was extremely popular, I always had fun when celebrities were posting from Echofon.
Name and Logo
Soon after I started, we changed the name of the product. I came up with the name and designed new logos and app icons.
UI Design
One of my first decisions when I started work on Echofon was to make the app look more at home on iOS, I removed custom colors and updated tab bar icons to bring the app more inline with iOS standards of the time.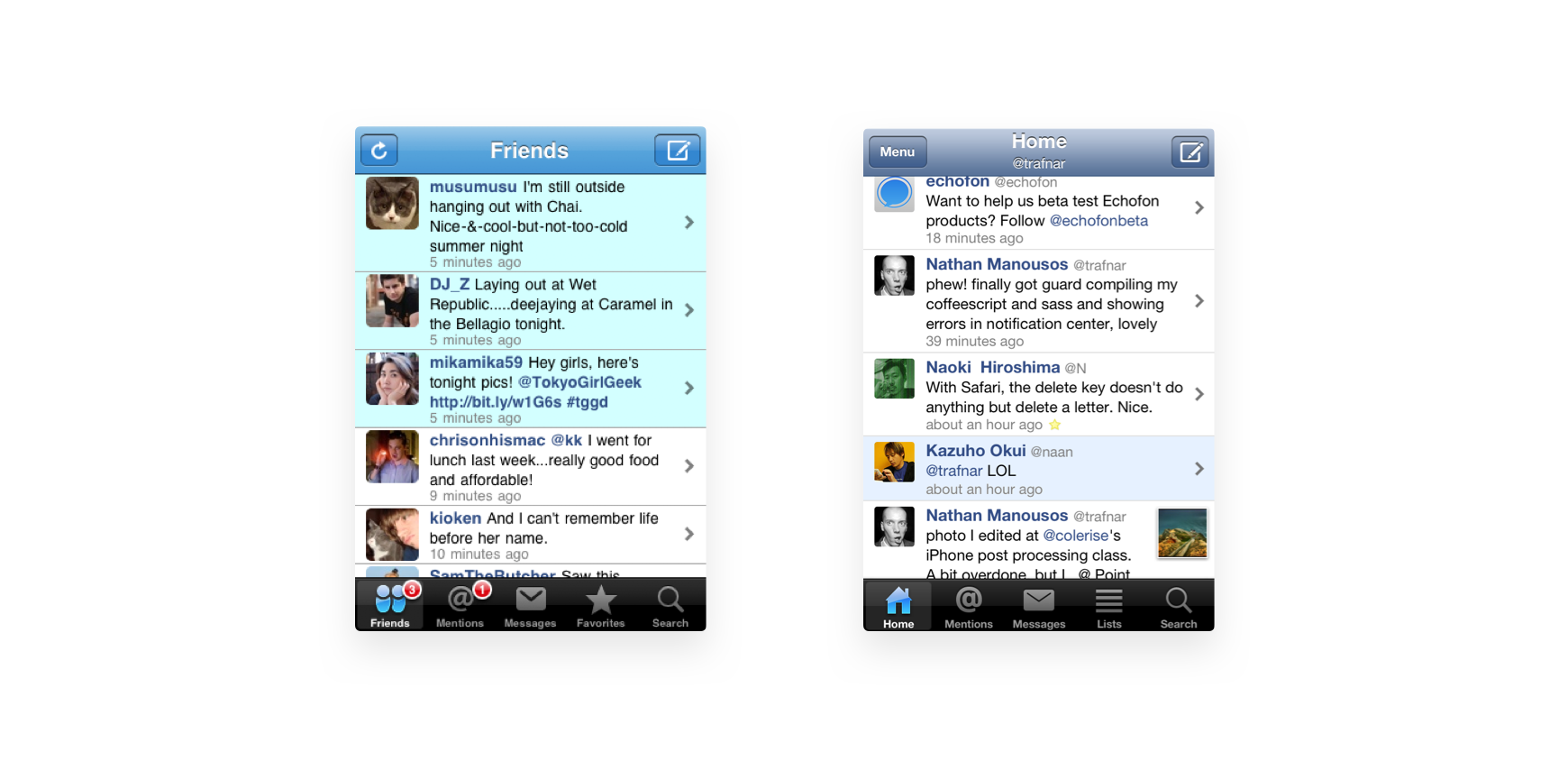 Featured Logo
The Echofon app icon was displayed during a Steve Jobs keynote.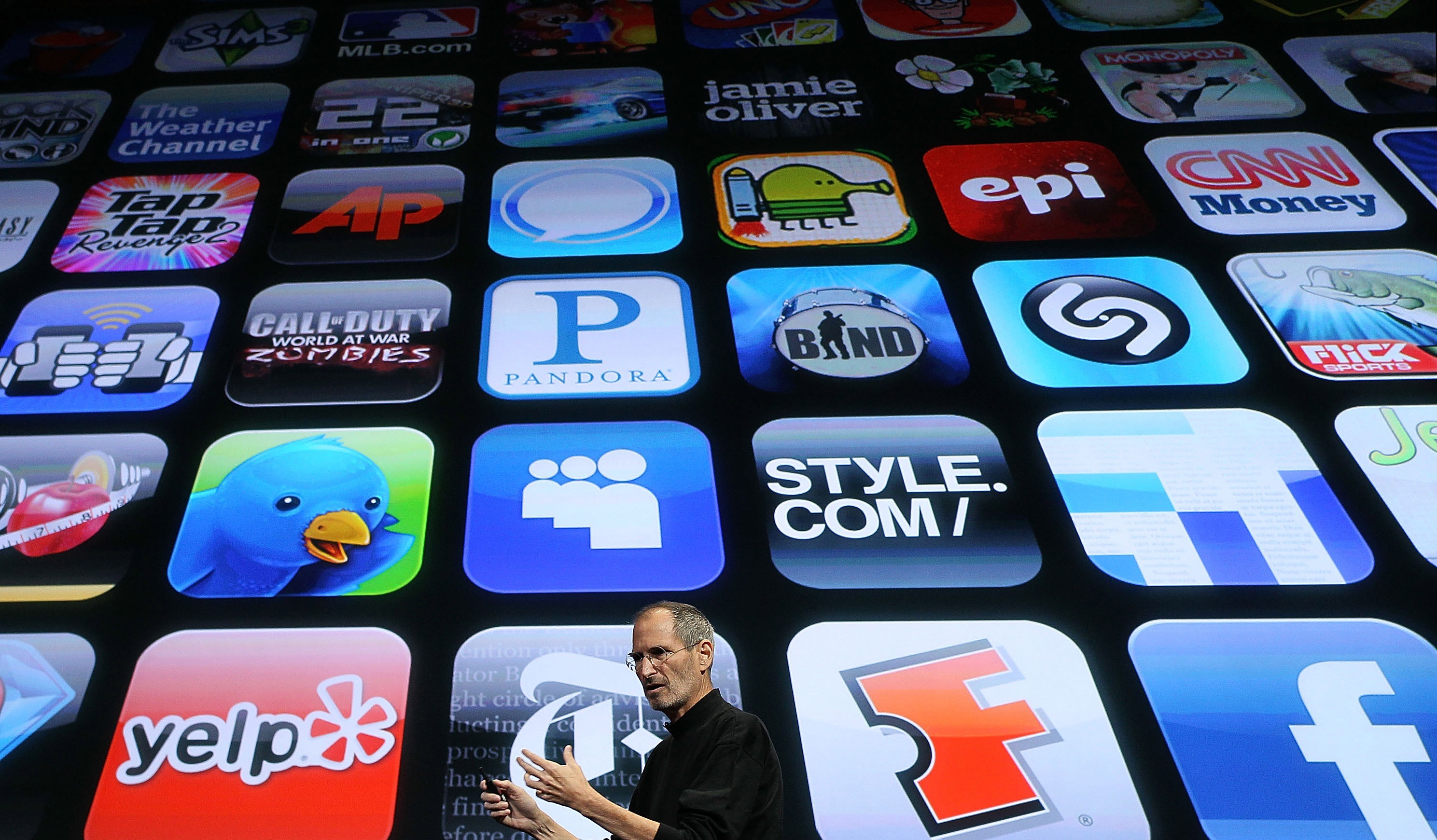 ---